Last Friday Todd and I celebrated our 11th wedding anniversary. Mom and Dad took the boys for the weekend and we headed up into the mountains for an adventure! Over the last couple of years, Todd has really had a desire to climb all the fourteeners that Colorado has to offer. He started last year and has done 8 of the 54. ...it's a start. So I decided to jump on the bandwagon and with only 2 under my belt we chose Mt. of the Holy Cross (which is just south of Vail) as our challenge. Well, challenge it was! I would definitely have to say that I it had to be one of the top 5 toughest things I have ever done (to my body, that is!). My feet must have grown because I had hot spots on my heels and toes climbing UP the mountain. It took us 10 hours to go just over 11 miles. Todd was very sweet and patient with me and my burning feet! The top was absolutely breath taking and once I get myself a new pair of hiking boots, I'd do it again in a heart beat!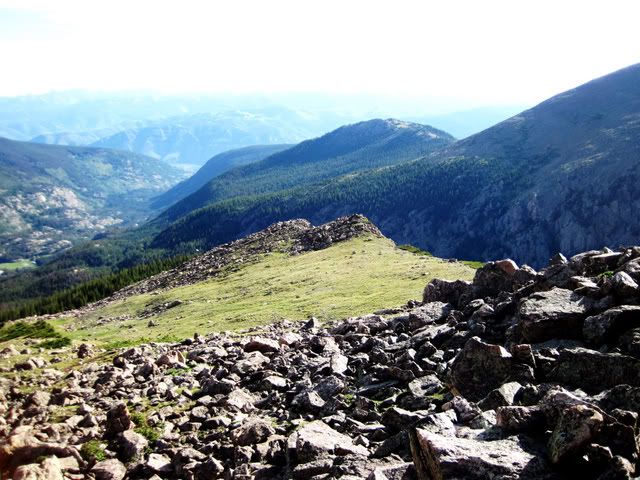 I had never seen wild Columbine's in Colorado before so that was kind of exciting!
Todd and I at the summit.